Our Jiu-Jitsu community suffered a black eye recently because of the lack of morals of a couple of representatives of our sport. I wont go into the details because I don't believe they should receive any more publicity for their lude and immoral act. I do however want to talk about how proud I am of the team that I am part of.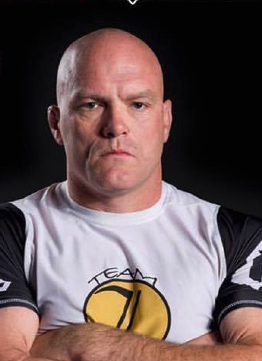 Tonight before class started we had a discussion, led by Travis, about character, reputation, and the Jiu-Jitsu world as a whole. I've traveled to many schools across the country to train. Some were good, and some were not. I went to some schools where it seemed they were trying to train bullies to sharpen their skills of beating up weaklings and the little guys. and others who it seemed were taking normal guys and girls, teaching them a usable self defense method, while building confidence, excelling their fitness levels and instilling a lifestyle of respect, humility and loyalty. I am proud to say that Team Lutter falls in the second category. It's funny, the schools I trained at on the road had a definite atmosphere that was easily identified as one or the other as soon as you walk in the door. At the "bully" schools it was a very long interview process with the "head" instructor inquiring about your skill level, how you've placed at competitions, and then a shit load of questions about Travis. After the initial interrogation, some of them allowed me to roll with their students, and some said their school had no one for me to train with. (including the "head" instructor in front of me.) It never failed after handling every student in the bully program, the instructor would almost always deny me a round or two, or claim to be injured. On the flip side, the legit schools I went to were great. As soon as the instructor heard me say I was from Travis' school, it was like I had been sent by Travis to check out their school as legit, or not. They couldn't wait to get me in there against one of their students to show that they were a worthy stop on my road trip. I was always respectful of their rules and humble in victory or defeat. It was extremely important to me that I represented my school well in skill and in character. As a school owner, and/or black belt instructor, I'm sure these are what bring them as much satisfaction as championships and medals. I'm not sure what prides the schools with the bully programs as it was rarely their skill level. I think one of my Black Belt instructors said it best, and it stuck with me. Wesley Gann told me that the beautiful thing about Jiu-Jitsu is that it doesn't lie. You can claim to be whatever skill level, whatever belt you wanna wear, or whatever. The truth can be found in just one round on the training mat. You can't fake it. I would put the over all credentials of my school and it's instructors at the top with any in the country. Travis Lutter, Wesley Gann, Chris Westfall, Pete Runez, and Jeff Owen are some of the best in the country. Combine that with the opportunity to train on a regular basis with Bruno Bastos, Ricardo Bastos, Rodrigo Feijao, and the many others who come from Brazil to help us get ready for competition. (I'm forgetting Paul Halme, Buddy Clinton, Sue Ausman and probably many others who deserve mentioning.) My point is, I'm proud to be part of a team that has such high expectations, stringent advancement requirements, and the expectation that everyone be treated with respect.
In closing I just want to say that if you are looking for a great team to be part of, a world class staff, and aren't afraid to be humbled, I believe we have the total package at Team Lutter. You will never buy a black belt from our school, and you will never receive ANY belt in karate. You WILL get a great group of acquaintances, a high level of skill and fitness, and a better quality of life. Proud to be part of this team! Oss!
Mike Alexander
Conclusion by Travis Lutter
Mike Alexander is currently a Black Belt in Jiu-Jitsu. Mike had just won the No GI Worlds as a purple Belt in 2013 when he wrote this post. He had won the Brown Belt division in 2014 and is now a Black Belt. I feel really lucky to call Mike my friend and Team Mate. Mike wrote this in regards to a unfortunate instance done by another Jiu-Jitsu student on another Team in another State. Jiu-Jitsu is such a tight group of people that any negative press everyone feels the pain and wanted to make sure that it didn't paint a black eye on his Team here in Texas. Thank you to Mike for the positive words about our Team.

Travis Lutter
817-781-4243