I recently watched a video titled Jiu-Jitsu a Way of Life! This video hit home for me. Why we train, why we show up, it isn't just about trying to improve, and why training is so helpful for so many people. This video came out the same day that I was sitting in on Bobby's Team Building Class he does with his guys.
For everyone that hasn't been to one of the Team Building classes that Bobby does. The guy's and girl's sit in a circle and go over how they feel about their BJJ, their goals ect... I always try to sit in on these sessions. To me this is what Jiu-Jitsu is about. Yes we are learning to fight, yes we are learning to defend ourselves; but part that we don't talk about is that this is therapy for not only the students but for the instructor also. I really think this is a big part of the reason that all my friends train or did train Jiu-Jitsu at one time. There is that bond that we all have. It doesn't matter how much money you have or don't have. It doesn't matter if you went to this or that college, or if you never graduated high school. The only thing that really matters is that we are all on the mat partaking in this great journey doing something we love, together.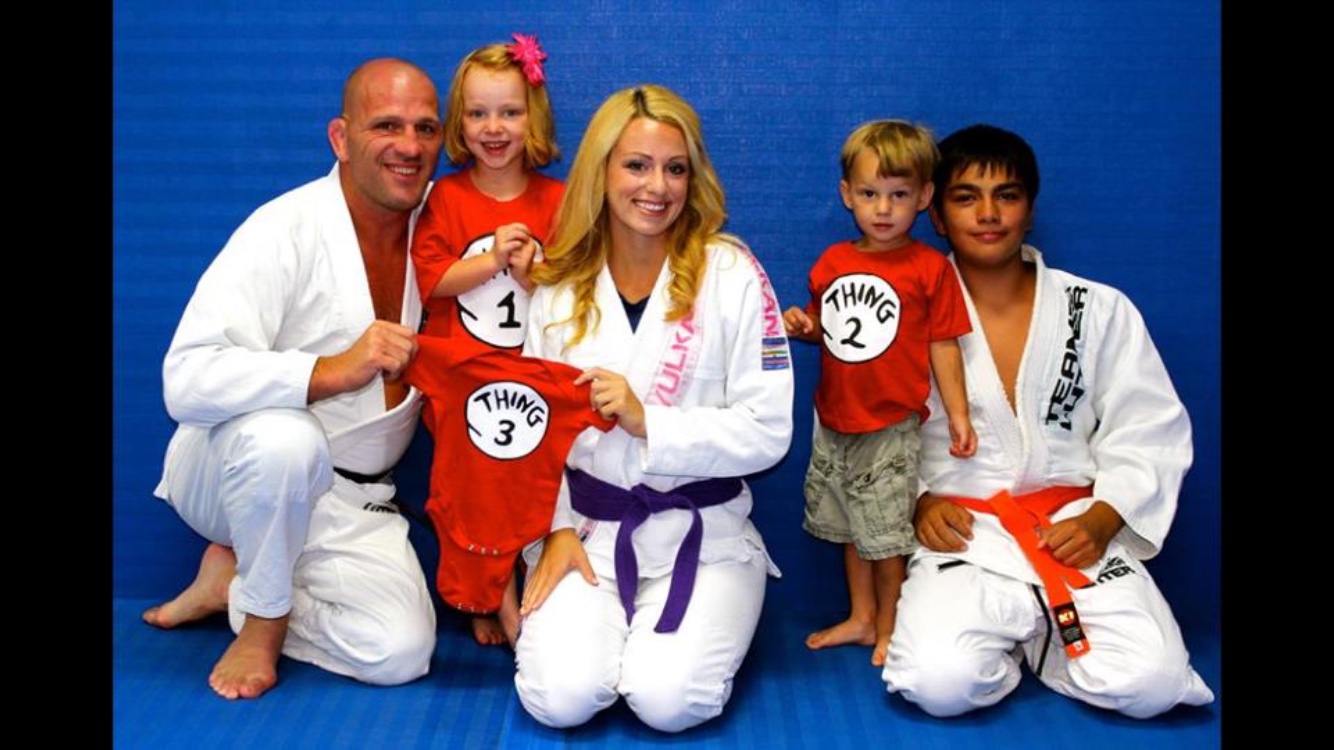 In High School and College I had wrestling, and when I stopped wrestling in college I felt like I had a huge void left in me. But then the UFC started, I knew that I had to learn Jiu-Jitsu. Then I moved to Texas and started training in August of 1997.
Moving to Texas to train BJJ changed my life. If I hadn't done that I really can't imagine what my life would have looked like. I have been here training and living in Texas for the last sixteen and half years. Jiu-Jitsu is my life and I can't imagine waking up and not teaching it, or training in it. There are a lot of changes to my life since I left South Dakota.
Before I moved to Texas I had never been on a Commercial Airline, not once. I was 24 years old had been to California once as a kid with my parents. I had been to Texas a few times to train while I was in college. But I really didn't know much about the World that surrounded me. I knew about life in South Dakota growing up on a farm but I really didn't have a clue about the rest of the world.
Fast forward to today and I consider myself lucky to have experienced a a lot of different Countries in the last sixteen years. But I think the more important thing training has allowed me is the people that it has introduced to me. Because of Jiu-Jitsu I have friends all over the World. I have had both positive and negative experiences but the good far out-weigh the bad. I also feel extremely luck to be included in this really cool club that BJJ has created.

Jiu-Jitsu a Way of Life!



The next thing this video helped me to remember is that without my teammates, without all the guys that helped me train over the years I could have never achieved any of the things I did. This thought is both humbling and makes me really appreciate everyone who ever helped me achieve my goals, or been part of something so important to me.
There are so many guys that have helped me over the years. To name them all would be almost impossible. Training partners, coaches, parents ect.. So many people who helped me to become who I am today. I feel so lucky to be where I am because of this. And none of it would have been possible with out the people who helped me starting with my first coach in wrestling all those years ago.
Family: My Jiu-Jitsu family here at Team Lutter I see far more ofter then I do my immediate family. I have known some of the guys and girls on the mat for the last 20 years (if Paul shows up for class), some of the other guys for Sixteen years now, and some for less. All of us are still pursuing Jiu-Jitsu, and constantly grasping for the greatness the feeling: being better then I was yesterday. My family is all trying to learn together to become the best that we can be, which is something that I can be very proud of.
Conclusion: Every once in a while it is nice to be reminded how lucky we are to have went down the path that we did. My path has been Jiu-Jitsu for the past 17 plus years and before that it was wrestling. Wonderful people from all walks of life have been placed in my path, and I am truly thankful to know them all. I remember reading about some of the places that I have traveled to over the years while I was in High School. Sometimes it doesn't feel real to say that I have been some of the places I have been. I wonder where Jiu-Jitsu will take me next?

Travis Lutter
817-781-4243

Update: It is August of 2019. I still Love Jiu-Jitsu and teach 6 days a week. Last year I competed in the Master Worlds and Placed second. But I will miss this years because of the injury I sustained while competing but hopefully next year I will be able to contiue my dream!