I wrote this in 2013. Retiring from Fighting, how do you know it is the right time? Another UFC fighter retired Sean Sherk. I have followed his career since a little before he fought Matt Hughes.
I met Matt at the ADCC World Champions Ships in 2000. He had received an invitation to compete and I had won the National ADCC Qualifier. Back to Sean, I started loosely following his career after he lost a 5 round decision to Matt Hughes in the UFC. He later moved to 155 and won the UFC Championship.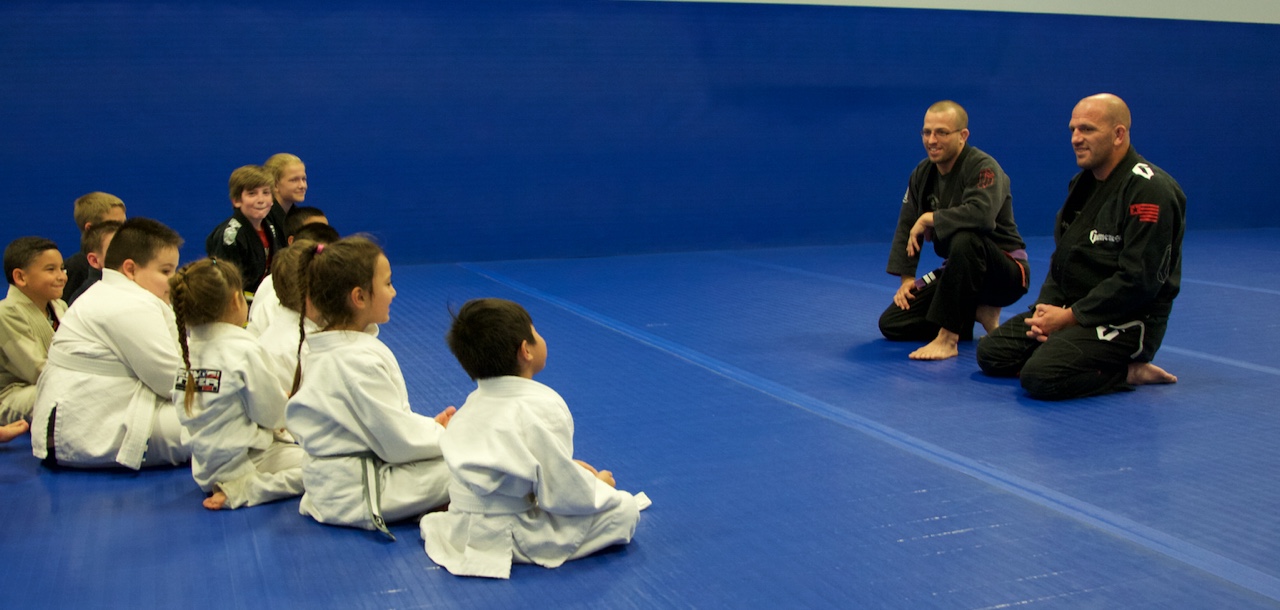 Later we both worked on the set of a low budget movie in California called Supreme Champion. There were several other UFC guys there with us Gilbert Melendez, Stephan Bonnar, Jason Lambert, Oleg Taktarov, and Sokoudjou. He is a really nice down to earth guy.

He was eventually stripped of the title for Steroids, later on he had a bid at the title losing to BJ Penn. Sean hadn't fought in 3 years when he retired last week. The reason being, he could not get healthy enough to return to the cage. Sean said in other interviews that he didn't want to stop fighting. But if he couldn't be healthy he wouldn't return.

It unfortunate I feel for him. I never announced my retirement. When I hurt my neck right before my last fight I figured I would let it heal and then try to make it back to the UFC. 2 years later I ended up having my neck fused. During the surgery they discovered that I had actually fractured a vertebrae years before. And that was the reason I had as much pain as I did and still do. After trying to let it heal for 2 years and being 39. Not having fought for 2 years and needing at least a year to recover from my surgery I knew my fighting days were over.

I didn't ever publish anything or even say it out loud for a long time. When people would email, FB, or ask I would say I was probably done. The key word being probably. I secretly hoped that I would eventually be able to fight again and try to make a run at Anderson Silva again. I think I knew deep down that this wouldn't happen but I still secretly hoped.

Watching all the fighters that have retired in the last year or two has been interesting. The sport I grew up with these Champions helping to pull it up and make it into what it is today. I have met or been friends with many of them. Looking back watching guys like Chuck Lidell Shadow Boxing in the basement of the MGM. Or watching Matt Hughes drill the armbar in the cage over and over the night before he took out GSP with it at UFC 50. Watching Frank Mir in his first UFC fight sub Pete Williams from Pete's corner. Helping train Ken Shamrock for the first Tito fight. Listening to GSP explain how nervous he is before a fight. As I was about to fight my first match on the Ultimate Fighter. All really cool memories that I wouldn't have without having been involved in MMA. So many cool memories that surround my career.

When I think about fighting these are my memories. I don't ever really think about my fights. I have never watch my fights. (I still haven't watched any of my wins or losses). But the memories like these occasionally slip into my head.
Conclusion: Fast forward and I am 1 year and 2 months since my 3 level fusion of my neck, and I am 40 years old. Even if I was 25 and had this neck surgery I don't think I would have been able to come back and compete. My neck doesn't really allow me to train consistently enough to make it thru a week of training. Without taking a day off much less 8 weeks a guy would need to be ready for a fight. But I am ok with that.
Conclusion: If I ever feel the need to compete I could always go compete in Jiu-Jitsu. I really enjoy training fighters and Jiu-Jitsu guys and girls. It keeps me close to the sport that I love. Looking back on my career I do wish I had done a few things different. But I am happy with what I accomplished with my career fighting and grappling.
I hope Sean is able to find happiness in the next stage of his life. If I had to say life had seasons. This would be my summer, I have a successful Martial Arts gym and a wonderful family, great friends.

Now go train Jiu-Jitsu. If you would like to train with Team Lutter call 817-781-4243 for more information.

Travis Lutter
817-781-4243